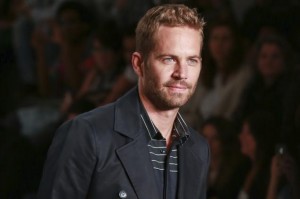 PHOTO CREDIT: MAURICIO SANTANA/CON/LATINCONTENT/GETTY IMAGES
The recent tragic death of actor Paul Walker, most known for his lead role in The Fast and Furious movie franchise, raises a number of important estate planning issues. While Mr. Walker's estate may have substantially more in assets than the average person who passes away because of his successful involvement in the movie business, his circumstances offer some universal lessons for everyone when it comes to estate planning considerations. Our attorneys and staff offer our deepest condolences to the family left behind following Mr. Walker's death while offering the following Estate Planning Lessons From Fast and Furious Star's Tragic Accident.
Unmarried Committed Couples
A growing number of couples are electing not to formally marry though they are in committed monogamous long-term relationships. According to media reports, Mr. Walker was in a committed relationship with his girlfriend of eight years who is now 23. While the media reports also suggest that the couple may have recently become engaged, they were not actually married. This means that regardless of Mr. Walker's preferences and wishes, his longtime paramour is not entitled to receive any part of his estate unless he had a will or trust. Intestate succession law does not provide for inheritance by significant others unless the decedent and the surviving loved one are lawfully married. Because Mr. Walker's girlfriend was sixteen when the couple got together, she may be in a difficult position in terms of her ability to be self-supporting if he passed away without a will or trust.
Parents Need a Will and Trust
Regardless of an individual's age, anyone with children needs to consider the important protections offered by a will and/or living trust. Mr. Walker is survived by a teenage daughter who will presumably inherit the bulk of his estate. If Mr. Walker had a will, this document would allow him to indicate who he wishes to have custody of his daughter. Sometimes when parents die without such a will that indicates the preferred guardian for one's children, custody disputes may arise that make the process of dealing with the loss of a parent even more difficult.
When people like Mr. Walker pass away with a sizeable estate, a living trust provides an effective way to leave one's legacy to a minor. Without a trust in place, Mr. Walker's daughter generally would receive her entire inheritance when she turns the age of 18. Because teenagers may lack the maturity and financial savvy to manage a substantial net worth, there is a risk that the financial legacy might be spent quickly on items like expensive vehicles rather than used to provide for college and long-term financial needs.
All Adults Need an Estate Plan
Mr. Walker was young (40) and apparently healthy, so it might not have seemed urgent to set up an estate plan. This shocking tragedy serves as a reminder that accidents can happen without warning, so every adult needs at least a simple estate plan.
The above information is provided to illustrate general principles of law and should not be interpreted as a specific legal opinion on an individual case. You should contact experienced legal counsel to get specific legal advice that is based upon your specific circumstances.
If you have questions about estate planning issues, our New Mexico Attorneys at Jay Goodman & Associates, PC offer a free consultation in our centrally located offices in Santa Fe and Albuquerque so that we can discuss your specific situation. Call us today to schedule your free consultation at (505) 989-8117 to learn about your rights and options.