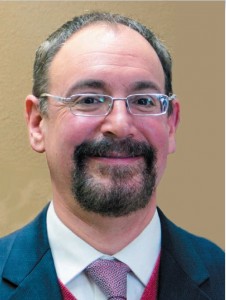 Jay Goodman is the Founder and Principal Shareholder in Jay Goodman & Associates Law Firm, P.C. In fulfilling his mission to provide reasonable cost highly effective representation to the public, he has also founded Lightning Legal Group and Life Leaf Legal Group. Mr. Goodman has been practicing law for more than twenty-seven years.
Mr. Goodman is licensed to practice law in New Mexico, Ohio, and Texas. He is admitted to practice law before the Supreme Court of the United States, the United States District Court for the Southern District of Ohio, the United States District Court of New Mexico, and the United States Court of Appeals, 6th Circuit.  Mr. Goodman received his Juris Doctor from the Capital University School of Law in Columbus, Ohio and completed his undergraduate training at the University of Michigan in Ann Arbor in 1983.
Mr. Goodman's area of legal emphasis include: Family Law, Business, Real Estate, Collaborative Practice, Estate Planning, Probate, Elder, and Guardianship/Conservatorships.
Past and present professional affiliations and memberships include: State Liaison to Committee on Corporate Laws, ABA section of Business Law, New Mexico Collaborative Practice Group: President, Board of Directors; Galisteo Center Condominium Association: Vice President, Board of Directors; Children First, Co-Parenting Support Services, Inc.: Board of Directors; Santa Fe Rape Crisis Center: Board of Trustees; International Academy of Collaborative Professionals Member; Santa Fe Collaborative Practice Group Member; Oliver Seth American Inn of Court: Barrister; State Bar of New Mexico: Elder, Family, Real Property/Probate and Trust Sections; Santa Fe Estate Planning Council Member; State of New Mexico Health Care Partnership: Provider Representative; DUUC, Inc.: Board of Trustees, Finance Committee Member.
Mr. Goodman has also been Vice President & Executive Director and Corporate Counsel for The Foundation for Grand-parenting; Associate Attorney in Health Care Law with Geophrey Webster, Attorney-at-Law and at Goodman & Goodman.
Legal Presentations & Publications: Guardianships and Conservatorships, Seminar; Bankruptcy, Seminar; AARP Legal Checkup, Seminars; AARP Publications for New Mexico 2003; Pro Se Clinic, First Judicial District Court, September 2006; Collaborative Practice 2006-2007; Myths & Realities of Estate Planning; Legal Checkup 2/10/2008; Faculty Estate Planning, NBI 2008; Administering the Small Estate, Seminar for the National Business Institute, "Minimizing Costs of Administering the Estate v. Administration of Small Estate", 2008; Drafting Effective Wills & Trusts, Living Trusts and Power of Attorney as Estate Planning tools. NBI, 2008, The Triad: Estate Planning Preparation using an interdisciplinary approved with Lawyers, Life Coaches & Financial Advisor, 2008+2009; Revocable Living Trusts, NBI 10/13/10; Faculty, Sterling Education Seminar Trust Planning & Drafting Techniques 8/28/13.