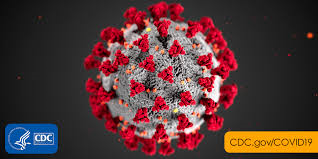 Dear Prospective Clients, Clients, Colleagues, Strategic Referral Partners,and Friends,
In pursing our mission of dedication to client empowerment, we offer the following perspectives on the Novel Corona Virus/COVID19 issue.
Certainly, there has never been a time in my lifetime, where all of us need to pull together to maintain our emotional and physical equilibrium. Remember, our attitudes to stress are more important to personal empowerment than anything else we can do to help ourselves, our families, loved ones, our neighborhoods, and our community.
As Attorneys, we are trained to care for and represent our clients in times of crisis and we will continue to do so throughout this difficult time. Our staff has both the training and experience to professionally handle societal disruption and individual crises and transitions. Given the maturity and diversity of our staff, we are able to bring our life experiences and energy to providing stability in difficult times.
With these principles in mind, we have implemented policies to ensure your safety and wellbeing and are carefully following local, state, federal, international, intuitive guidelines and good old common sense.
In the spirit of our primary mission in facilitating positive change in peoples' lives, we have implemented the following protocols to ensure the health and safety of our Clients and Community.
Taking Care of Your Interests:
1. At Jay Goodman and Associates, we are enhancing our levels of communication with our clients and prospective clients. Our Client Relationship Specialists and Client Concierges will be spearheading the effort to make sure your needs and goals are coordinated and facilitated. If you have an emergent need the requires instant attention, please feel welcome to set a time for us to speak by telephone via 505.989.8117 or email me at [email protected].
2. All person-to-person consultations, client meetings and case-related proceedings have been converted to telephone and/internet/video conferencing.
3. We have positioned our Attorneys, Legal assistants, Client Relationship Specialists, and Client Concierges to combine their efforts to cover for one another. If you have retained our services to proceed with your legal representation, you will continue to hear from an attorney, legal assistant, client relationship specialist, and/or client concierge with all issues regarding your legal matter. We believe in strong and frequent communication with our Team, so please know that we can seamlessly share information internally about your case.
4. Approximately 7 years ago, as part of our Client Legal Matter Contingency Plan (CLMC), we converted our system servers to remote cloud-based systems. These systems enable us to instantly access client matters with state-of-the-art encryption and privacy that no individual law firm can efficiently replicate. Our data, scheduling, email, legal research, and CRM programs are all cloud based. Additionally, we have instant access to court dockets and case histories through our established office/court interface systems. Our phone systems are VOIP and we have two additional backup systems to insure telephonic communications. We still maintain hard files, physical backups, and alternate electronic storage mediums in case of disruption to the energy or internet grid. So, our clients and prospective clients are protected regardless of what happens with COVID-19.
5. Temporary rules that may limit in-person access to the courts do not, in any way, limit our ability to file new cases or advance our clients' existing cases. Regardless of court hearing schedules, Judges will still be reviewing pleadings and motions, and are continuing to provide rulings. I expect that the Supreme Court will soon be issuing guidelines on more extensive usage of video and telephonic conferencing. Regardless, of how soon these guidelines are implemented, we have always been able to file Motions for telephonic hearings which are routinely granted in appropriate cases.
6. Throughout my years of practicing law in NM, I have had the privilege to get to know various judges. Without exception, I have found our judges to be dedicated to their place in our system of justice. These Judges understand and are dedicated to their place in preserving the continuity of Justice in our communities. So, while you may hear about all kinds of disruptions through media and from speculation, the court systems will continue to function. For this reason, attorneys and clients/prospective clients must have the ability to stay vigilant in attending to legal matters. We have that ability and are ready, willing, and able to zealously represent our current clients and accept new legal matters from prospective new clients.
Our Team:
1. We are continuing to operate at full capacity while we are also implementing our Firm's contingency preparedness plan. We have always encouraged our attorneys to work remotely. Three of our attorneys have been primarily working remotely for several years.
2. We have hired additional legal counsel to cost effectively and efficiently represent both our current clients and the influx of additional new legal matters that have been received due to the current health care crisis. New Counsel has been thoroughly trained in how to work remotely and is presently utilizing our remote capabilities.
3. Most of our Attorneys will continue to work from their remote offices on the weekend and in our office during the week.
4. We have always viewed our service delivery mission through the idea that even the strongest team members need time to pursue other personal pursuits. After all, work is not the totality of a person. For that reason, we have encouraged team members to take off time from work to attend to what is important to them. As there are currently 11 members of our staff, we have the physical ability to accommodate these needs and cover for one another. So, if someone needs time away from the office or is ill, there is no need for them to be physically present at our offices.
5. Both our physical and remote capabilities encourage "social distancing" and "shelter in place" guidelines while ensuring our Team has the capability to remain fully functional and available to continue supporting our clients with their legal matters.
6. As always, we view our team as a part of our extended family and will continue to be flexible while seamlessly working on your legal matter.
As to referral of new clients to our firm we have always been appreciative of our clients and colleagues who have shown their confidence in our abilities by referring their friends, neighbors and family members to us.
We will continue to schedule consultations 7 days a week and to advocate for the best interest of those friends, neighbors and colleagues, that you have sent to us. We greatly appreciate the privilege in serving you. As always it is our mission to facilitate a positive transformation in people's lives through our legal abilities. At JGA we are big enough to have state of the art resources, but small enough to care and attend to the details that are important to our clients' needs. We are here to be a steady and reassuring force for our clients, team and community during these times. Even though recent events have disrupted all of our lives, we are committed to facilitating positive change in our clients' present and future.
In sending you this message, on behalf of myself and our team, I wish you emotional and physical peace,
Jay Goodman, Esq., Founder and CEO of Jay Goodman and Associates, Law Firm, PC