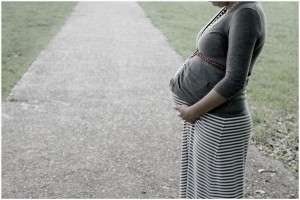 While child custody, visitation and child support are fundamental issues for unmarried parents, paternity attorneys recognize that many single parents need information regarding their rights as to child support, parental rights and timeshare arrangements. Below are answers to questions we often receive from single parents about New Mexico Child Custody Laws.
1. Why does a dad need to file a paternity action to establish his parental rights?
A father who has not held himself out as the parent of the child or signed an acknowledgement of paternity form has no legal relationship to the child. A paternity action establishes a formal parent-child relationship with the attendant rights and responsibilities. Once the father-child relationship is established by stipulation or DNA testing, the court has the power to approve a settlement or issue orders regarding custody (referred to as "periods of responsibility"), visitation (referred to "time sharing") and child support.
2. What if an alleged father does not believe that he is the parent of the child?
The parties to a paternity action frequently agree on the issue of parentage, but this issue can be contested. If the parties agree on the issue of parentage, a stipulation can be executed without the need for further evidence to establish paternity. When the issue of parentage is disputed, a DNA test will be used to determine whether the alleged father is the biological parent of the child. A paternity test generally involves nothing more than a non-invasive swap of the inside of the mouth.
3. Why do I need a New Mexico unmarried parent attorney when seeking to establish child support or custody?
Whether you have an amicable relationship with the other parent or you are involved in a contested parentage action, an experienced New Mexico single parent custody attorney can ensure that paperwork is completed correctly, negotiate an acceptable parenting plan and represent you in court on contested issues. If you and the other parent have a significant disagreement on custody, a New Mexico child custody lawyer can provide effective advocacy based on the factors that the judge will consider when applying the best interest of the child standard.
If you have more specific questions about your case, Jay Goodman and Associates offers a free consultation in our centrally located offices in Santa Fe and Albuquerque during which we discuss your situation and answer your questions. Call us today to schedule your free consultation at 866.989.8117 to learn about your rights and options.
The above information is designed solely to illustrate general principles of law, and does not constitute a specific legal opinion on individual cases. We suggest that you contact experienced legal counsel for a specific opinion tailored to your individual circumstances.