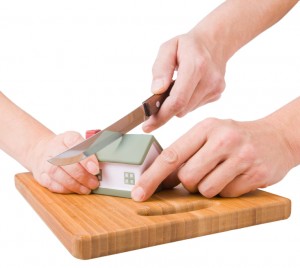 The divorce process can be an extremely frightening experience because it impacts the most fundamental aspects of your life and can mean enormous uncertainty about your financial future.  When you are involved in a divorce, it can result in the loss of a substantial amount of the assets and wealth that may have taken a lifetime to acquire.  If you were the primary wage earner during the marriage, you may be concerned about your ability to preserve your lifestyle in the face of alimony and child support obligations.  On the other hand, a spouse that was a stay-at-home parent during the marriage may lack the education, training and work experience to compete in the job market making the prospects of being self-supporting difficult.
Our Santa Fe Divorce Attorneys know that when you are facing the prospect of a marital dissolution, your stress and fear of the future can be overwhelming.  Our experienced team of divorce and property settlement attorneys pride ourselves on often finding constructive win-win solutions for our clients.
We know that our ability to negotiate amicable resolutions for our clients through alternative dispute resolution strategies, including direct negotiation, mediation and collaborative law can help protect our clients assets and wealth rather than deplete their financial resources in scorched earth litigation when such an approach is not merited by the facts.  We also recognize that high conflict divorce proceedings increase the stress and anxiety of our clients and their children while driving up their litigation costs and legal fees.  Our experienced divorce attorneys understand that intense emotions and animosity can create obstacles that make it difficult to reach amicable resolutions to your divorce issues.  Our knowledgeable team of divorce lawyers can help you navigate the emotional roadblocks that can derail an amicable divorce settlement and drive up the cost of your divorce.
Our Santa Fe property settlement attorneys handle the full spectrum of property settlement and financial issues, such as:
Valuation and division of marital property
Alimony or spousal support
Determining the value and dividing the interest in a family business
High net worth estates
Division of complex or difficult to value assets
Child support determination
Division of retirements
Disposition of the marital home and other real estate
While our divorce and property division attorneys strive to resolve matters amicably, we know that sometimes this is not a viable option.  We are prepared to aggressively litigate for the best interest of our clients when it is impossible to reach an agreement on key issues.  When it is necessary to engage in contested litigation of a divorce, we engage in meticulous discovery and zealous advocacy to obtain the best possible outcome for our clients.
The division of marital property can be a complex issue particularly in certain types of situations that include:
Divorces involving a professional practice or closely held business
Marital estates including difficult to value assets like stock options or antiques
Exercise of primary control over all the assets and financial matters by one spouse during the marriage
Spouses engaged in hiding, diverting or wasting assets
The value of the marital estate is substantial with many assets to be divided
Some people presume that they do not need an attorney for their divorce, but an experienced divorce attorney can advise you regarding your rights as well as how a court would likely decide contested property division issues and other financial issues in your divorce.  Even if you think you have reached an agreement that covers all property division and other issues, our divorce attorneys can review the terms of your settlement to ensure that it is fair and that all issues have been appropriately addressed and resolved.  Our dedicated team of divorce attorneys can also help you prepare the documents needed for your settlement and guide you through the process so that your divorce goes smoothly.
Our New Mexico Property Division Attorneys at the Jay Goodman & Associates offer a free consultation in our centrally located offices in Santa Fe and Albuquerque during which we discuss your situation and answer your questions.  Call us today to schedule your consultation at 505.989.8117 to learn about your rights and options.
The above information is designed solely to illustrate general principles of law, and does not constitute a specific legal opinion on individual cases. We suggest that you contact experienced legal counsel for a specific opinion tailored to your individual circumstances.