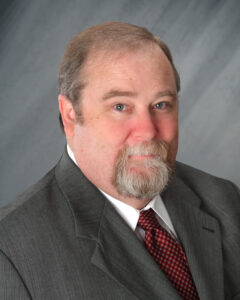 Thomas Dow has practiced law in New Mexico since 1985.  He grew up in Milwaukee, Wisconsin, and earned a Bachelor of Arts degree in political science from Carroll College, Waukesha, Wisconsin. He attended the University of Wisconsin School of Law where he earned his Juris Doctorate.
After graduation, Mr. Dow moved to New Mexico and admitted to the practice. He has served as an assistant district attorney in Clovis and Santa Fe. He has also been the chief territorial prosecutor for the US Territory of American Samoa, senior trial attorney and managing attorney in the Roswell Office of the Public Defender Department, and a legislative analyst for the New Mexico Legislature. He has litigated over a thousand cases including over 150 jury trials as the sole or lead counsel.
Prior to coming to Jay Goodman & Associates Law Firm, P.C., Mr. Dow served as senior management for several agencies of the New Mexico State government including General Counsel at the Secretary of State, Executive Deputy Director at the Workers' Compensation Administration and Director of Compliance for the New Mexico Board of Nursing. Mr. Dow sees his role as an advocate for his clients, helping them to understand their legal issues, and speaking for them to achieve the best result.