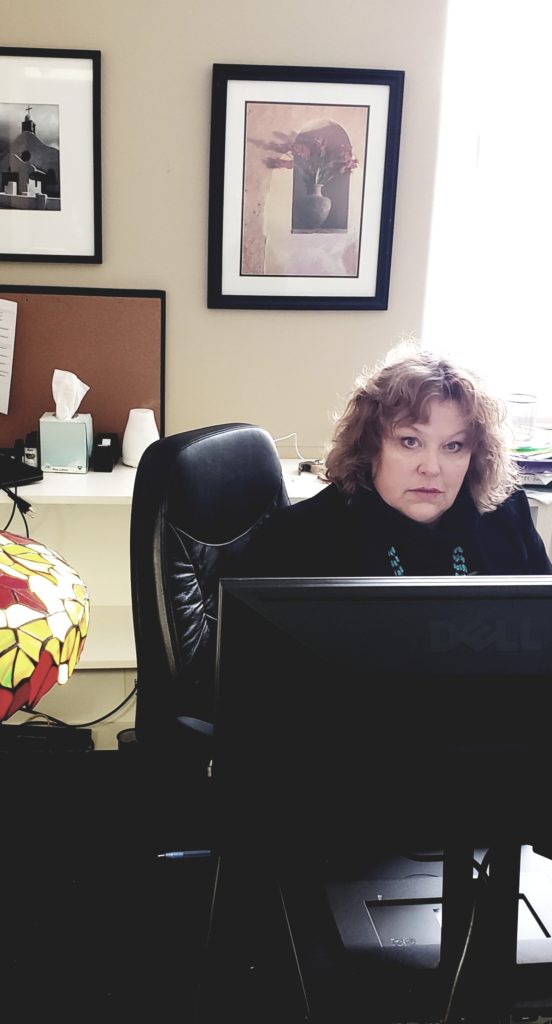 Karen Etcitty has been a New Mexico Lawyer for over 24 years. Her legal knowledge and experience is complimented by a BA degree from George Washington University and MA in degree in Counseling. If you are looking for an attorney who is able to integrate intelligence and compassionate, read on.
During her accomplished career as an attorney, Karen has been a Senior Trial Attorney, Victim Services Attorney, Children's Court Attorney, Hearing Officer and General Counsel. What does that mean for you and your legal matter? Karen has always been passionate about families and children. If you are looking for a family law or civil litigation attorney who can draw on both professional and personal experience to effectuate positive change in your life, Karen may be an ideal choice for you.
Hoosier by birth, New Mexican by choice. Karen came to New Mexico in 1990 to attend UNM School of Law after graduating George Washington University in Washington, D.C. Karen and her ex-husband have maintained exceptional support and cooperation and raised two daughters — one a U.S. Airman serving oversees, the other a trailblazing wildlife science major at NMSU. Karen is a movie buff, animal lover, yoga enthusiast and proponent of mindfulness and personal empowerment.